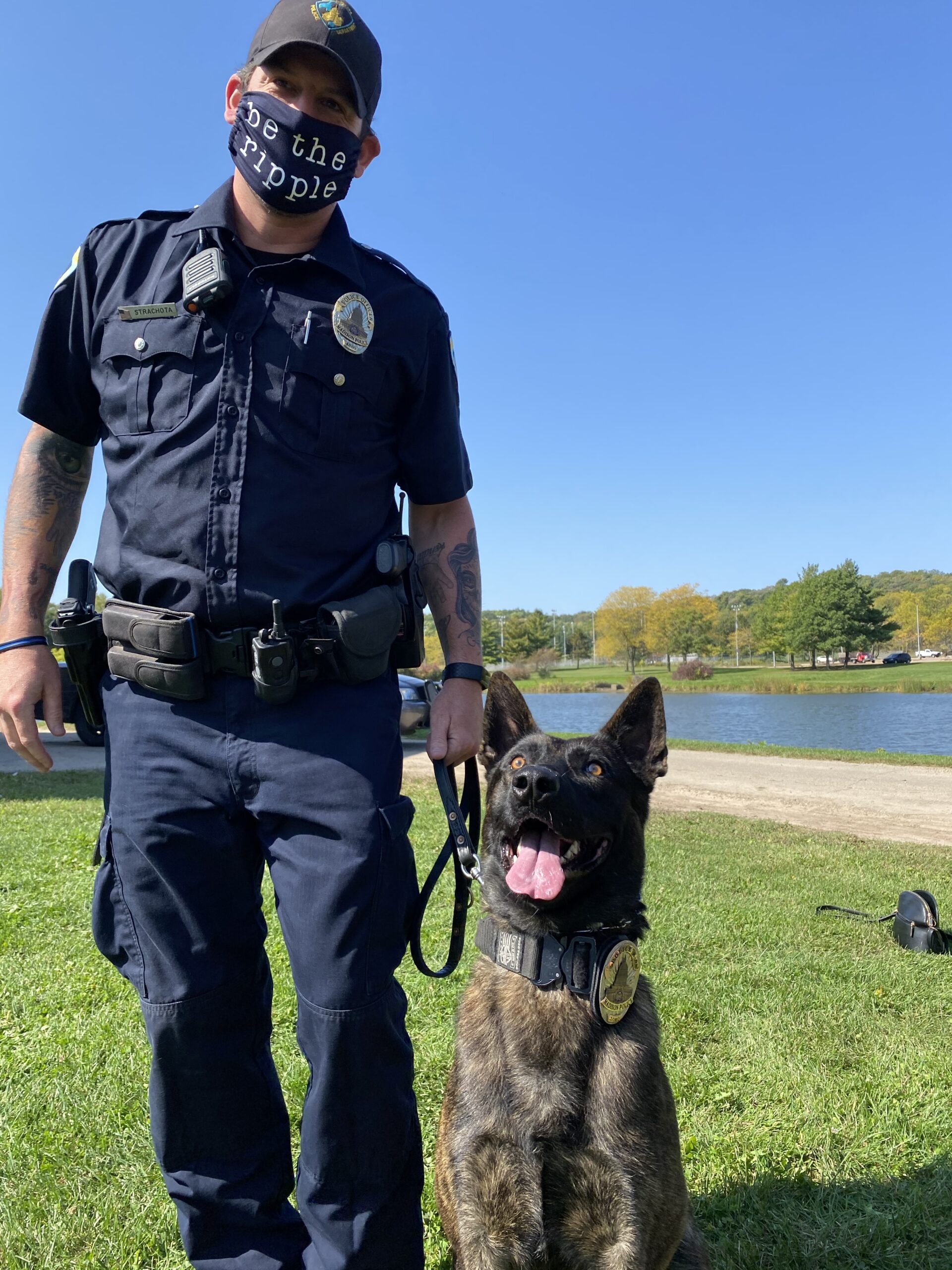 Welcome K9 Officer Domo!
We are thrilled to officially welcome Domo, the new K9 officer for Madison Police, to our community. 
Domo, a 22-month-old Dutch Shepherd from the Netherlands, will work alongside Officer Drew Strachota. The two are already a clearly perfect match, and one we know our Dominic would happily approve. 
Domo, the nickname of 5-year-old Dominic May, seemed to be a perfect fit for the new K9 officer. Dominic, who was died in an accident in July of 2018, aspired to be a police officer when he grew up. We couldn't think of a better way to honor him – and make an impact in the community – than this.
We want to thank the MPD, Capital K9s, former Chief Mike Koval, Acting Chief Vic Wahl, Officer Drew, and countless others, including the community, who have made this dream a possibility.
We know he will help carry on Dominic's legacy and will truly make a positive impact in our community.
(Officer Domo shirts available through Oct. 15) Visit the online store!