CAMPAIGN FOR A CANINE
We are thrilled to announce that the first major fund raising campaign of Dominic's Ripple will support the purchase of a new working dog for the Madison Police Department's K-9 unit. Not only does this initiative represent Dominic's combined love of animals—especially dogs—and police work, it also serves as a gesture of our immense appreciation and gratitude for how incredibly kind, generous, and caring the Madison Police Department has been to our family.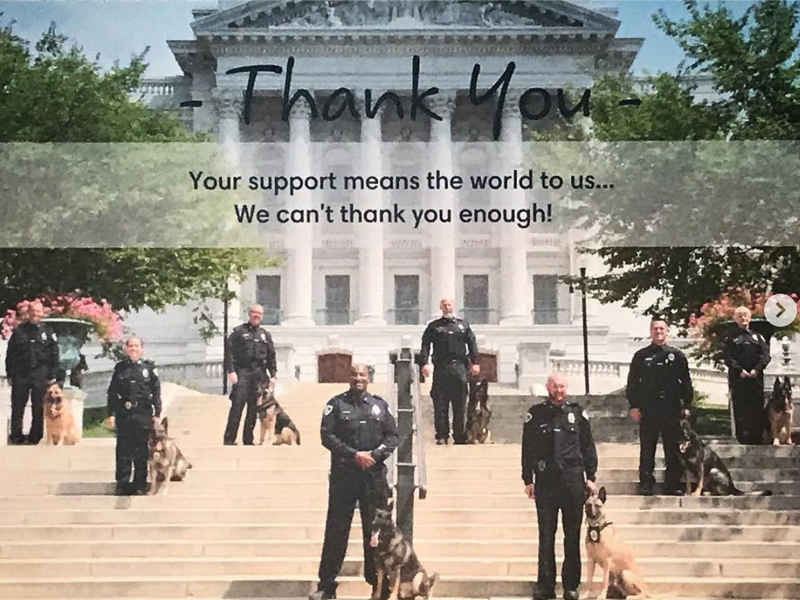 MPD canines serve the community in a number of important ways, including narcotics detection and patrol work (building searches, tracking, locating evidence, etc.), helping search for missing persons, and even explosives detection. Your donation helps ensure that this important work continues.
DONATE NOW
$49,254
of
$50,000
raised