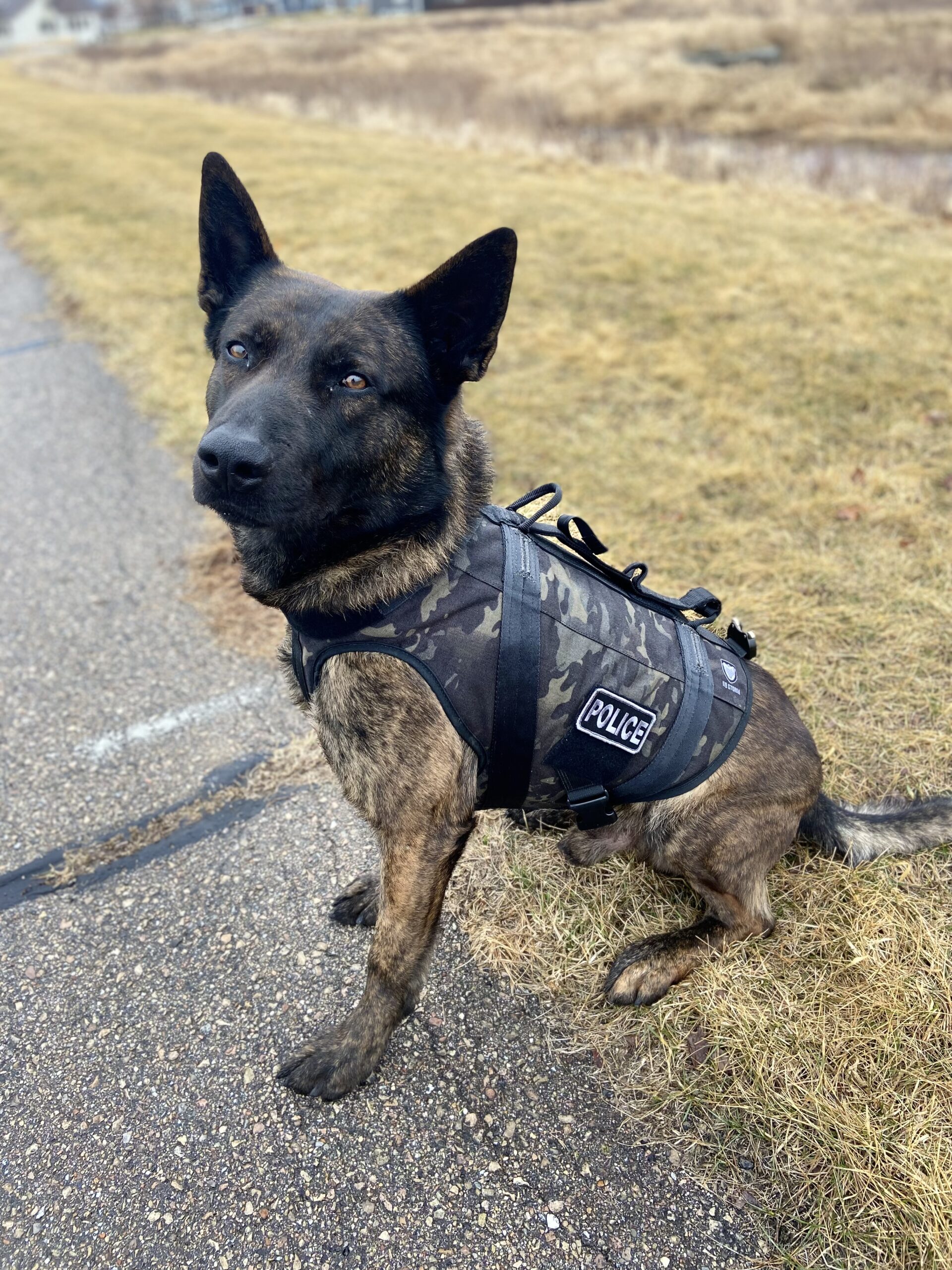 Domo Receives His Protective Vest!
Dominic's Ripple recently donated $2,600 to purchase a protective vest for K-9 Officer Domo – and he now has the vest and is getting comfortable in it for work. There's also an inscription on the inside of his vest that honors Dominic, so we know who is protecting him every shift.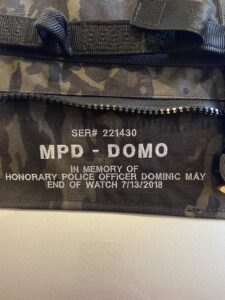 Keep up the great work, Officer Domo!