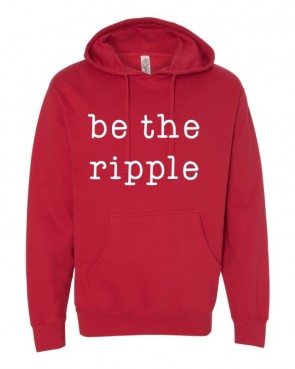 #BeTheRipple Apparel is Available Again – Online Store Open Through February!
We have opened our online apparel store again for the purchase of #BeTheRipple items! The current "open store" session is available to make orders through the end of February. And this time, we've added red to the mix.
Please note when you go to "check out" your shopping cart, there is an option to check out "as a guest" if you haven't purchased from the store before and/or do not want to create a long-term account. Please feel free to direct message us on Facebook if you have any issues.
Thank you for being the ripple!