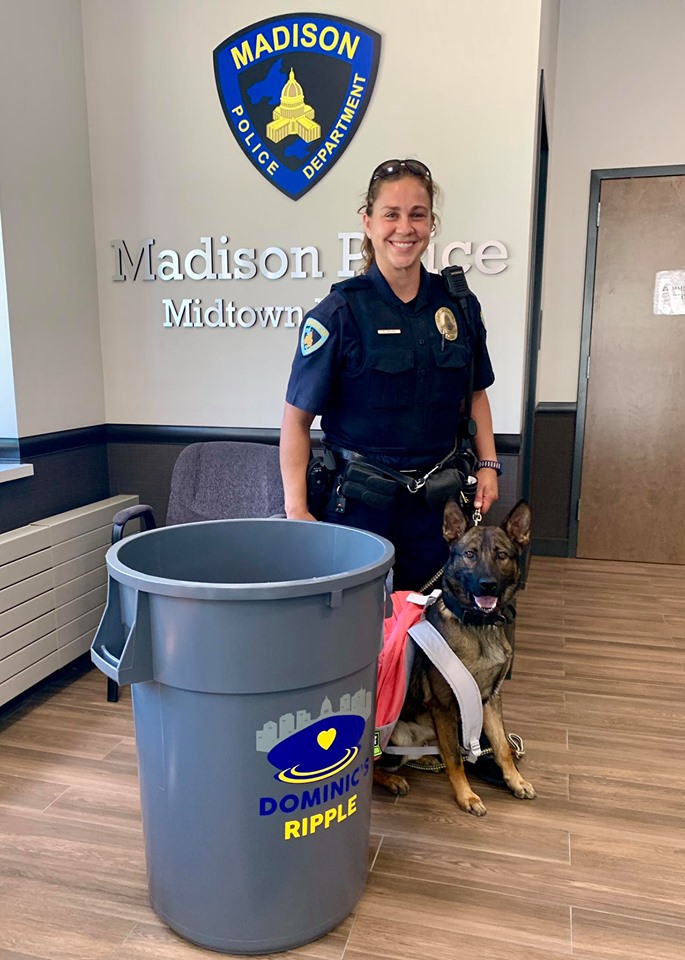 #BeTheRipple – Supply Drive Expands to Seven Area Schools to Help Students in Need
Back to School! Our second annual school supply drive was a tremendous success – thanks again to the dedication and compassion of this community! Our initial plan was to supply students in need at Muir and Sandburg elementary schools. Not only did you all provide enough supplies for the student requests at those locations, we are now working with five additional area schools to provide supplies for students in need. We want to thank all of you for your donations, as well as Cress Funeral Service and the Madison Police Department for serving as supply drop-off centers!
Talk about a ripple!
We wanted to share just a few images from our supply drive as well as a story about the drive from NBC 15.
Look for updates soon as we continue our work with the Madison Police Department to purchase a dog for their K9 unit.
Thank you for being the ripple!